Holiday Tradition: Brunch with Santa
12/17/2017
11:00 AM
to
1:00 PM
Dunsmuir Hellman Historic Estate
2960 Peralta Oaks Court, Oakland, California
Family & Education
Children & Youth
Event Details
No Refunds or Exchanges - ALL SALES FINAL - Event Will Go On Rain or Shine
2017 A HOLIDAY TRADITION
Saturdays, December 2nd, 9th and 16th
Sundays, December 3rd, 10th and 17th
12:00 noon - 4:00 pm
Oakland, CA – City of Oakland Parks & Recreation invites you to step back in time and experience a turn-of-the-century Holiday Tradition at the Dunsmuir Hellman Historic Estate. The magnificent 16,000 square foot, 37-room mansion that volunteers would have put in more than 2,000 hours to transform into a breathtaking masterpiece of an Edwardian holiday will be open
December 2nd-17th (Saturday and Sunday only). 
Each room is decorated with elegant holiday trees, garlands, antique furnishings and festive decorations to provide you with ideas for your own home decorations. Visitors can enjoy a light lunch or snack at the Winter Café, while filling their holiday shopping list by purchasing from the Mansion Gift Shop.
Guests and visitors can enjoy mansion tours, strolls around the 50-acre estate, indulge in the adult or children's Holiday Tea, Entertained by holiday performers inside our Pavilion building.
Oakland Parks, Recreation & Youth Development Director Nicholas Williams, sums it up when he said,
"Holiday traditions help us create memories and have lasting impacts on our children. We invite everyone to enjoy the season with us at the Annual Holiday Tradition."



EVENT PRICES 
Brunch with Santa Package (2yrs & under must sit with parent)
Sunday, December 17th:
 11:00 am – 1:00 pm (one seating only) No refunds or exchanges
After checking off holiday shopping lists at the mansion gift shop and taking pleasure in holiday activities, guests may also grab a light lunch or snack at the Pavilion House Café. 
Adults: $32 (11 yrs - 61 yrs)
Seniors: $30 (62 yrs. and older)
Juniors: $23 (5 yrs - 10 yrs)
Children: $19 (2 yrs - 5 yrs)
Parking Passes: $15.00
---
Holiday Tea Packages can only be purchased from our Box Office.   Call 510-615-5555
Box Office opens November 1, 2017 Tuesdays - Fridays 10am-4pm. Closed Mondays
Where
Dunsmuir Hellman Historic Estate
2960 Peralta Oaks Court, Oakland, California
From: 11:00 AM
To: 1:00 PM
Organizer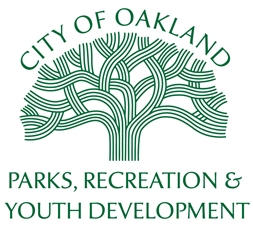 Oakland Parks and Recreation
Contact the organizer
View organizer profile