Postponed Until Further Notice - Dragons 60th Anniversary Concert & Dance
09/29/2019
2:00 PM
to
1:00 AM
Drangons Weekend Concert
4800 East 12th Street, Oakland, California
Event Details
The East Bay Dragons 60th Anniversary Concert - Postponed Until Further Notice
To our beloved community:
The East Bay Dragons have been a part of the Oakland community for over 60 years. This year, we were very excited to celebrate our milestone anniversary with a world-class concert and dance event. With great pleasure, we welcomed Doug E Fresh, Whodini, Too Short, Tony Toni Toné, Dru Down, Richie Rich and our host, Mark Curry. We worked closely with the Vallejo Fairgrounds for over six months to bring you a high quality and safe event. The Solano County Sheriff's Office and the Vallejo Fairgrounds decided to pull the plug on our show two weeks before the event, citing "public safety concerns". They basically left our club in a vulnerable position with very little time to find another venue. However, we were able to find a new venue but after securing a new location for the event in Oakland, we were just informed that we will not be issued the final permits needed to host the event at this location at this time.
Although we would have loved to host this event, due to the fact that our efforts to secure another venue in time have been thwarted, we are forced to postpone The East Bay Dragons 60th Anniversary Concert until further notice. Those who purchased tickets will receive a full refund. If you purchased tickets in-person at It's All Good Bakery, ticket refunds can not be processed at the bakery. Please call K. Cloud from the East Bay Dragons directly at 510-688-4970 to arrange a full refund. If you purchased your ticket online, your refund will be processed automatically. Funds will be returned to the card used during the initial transaction. You will receive an email confirmation once the refund process is complete. Due to the high volume of ticket sales, please allow ample time for processing.
We apologize for any inconvenience this may cause. Thank you for all of your love and support for the East Bay Dragons. We will continue to be a force in the community. We have been here for over 60 years and despite the negativity that has been thrown our way, we are not going anywhere.
Sincerely,

The East Bay Dragons
Who is going ?
Where
Drangons Weekend Concert
4800 East 12th Street, Oakland, California
From: 2:00 PM
To: 1:00 AM
Organizer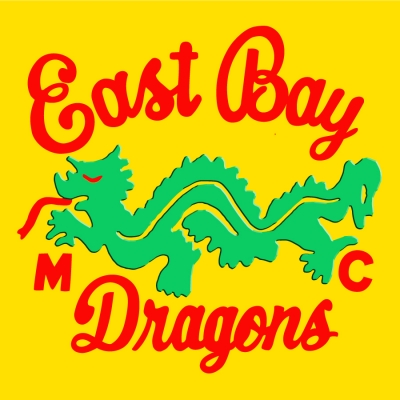 East Bay Dragons
Contact the organizer
View organizer profile